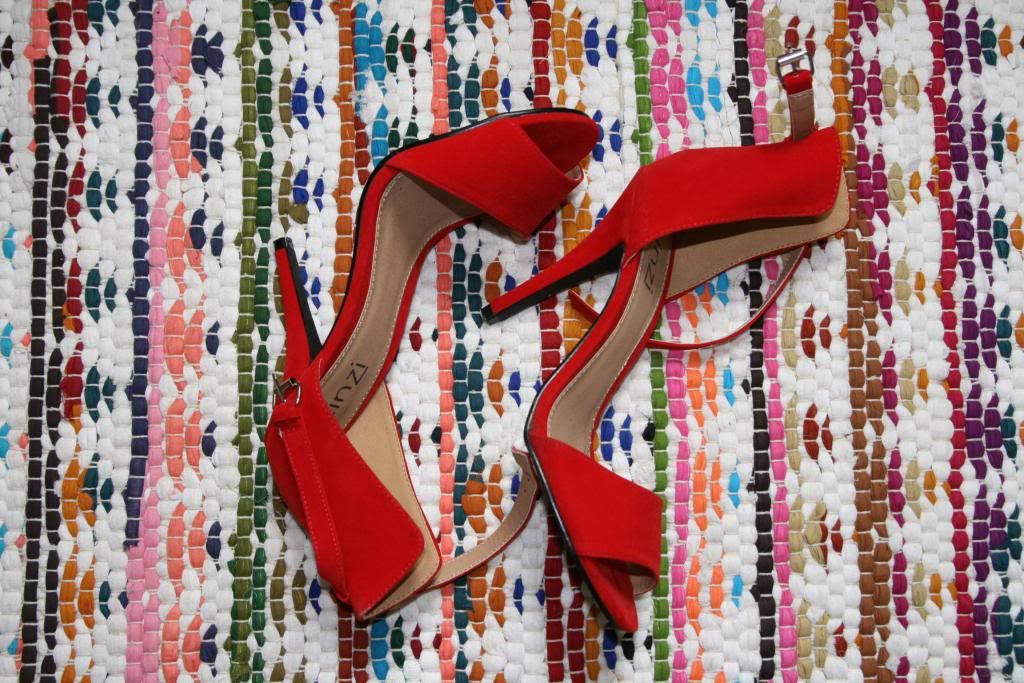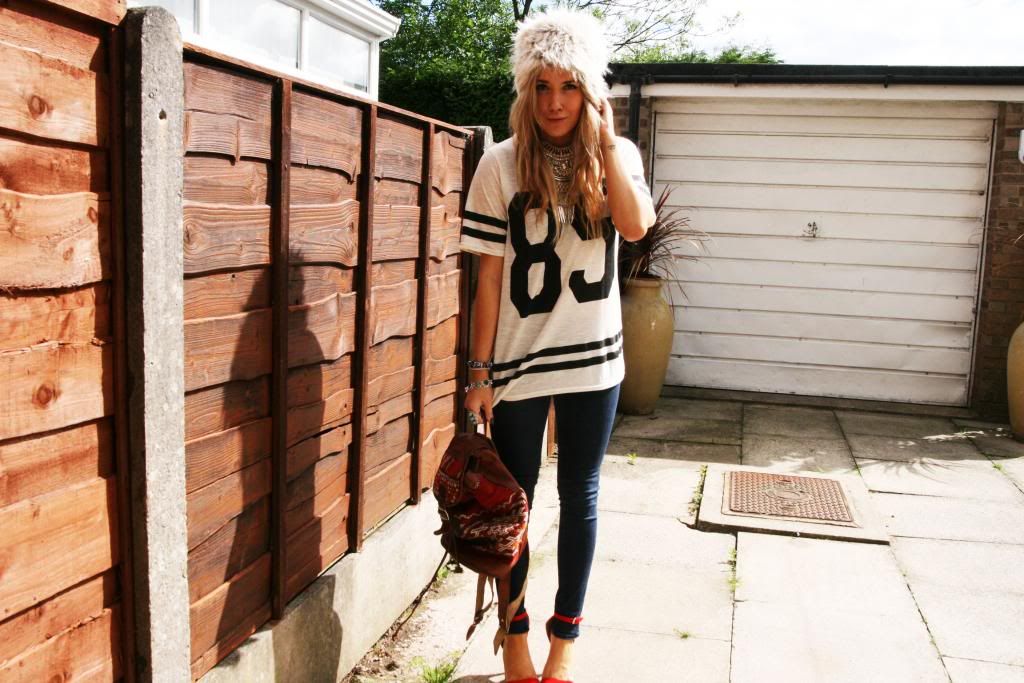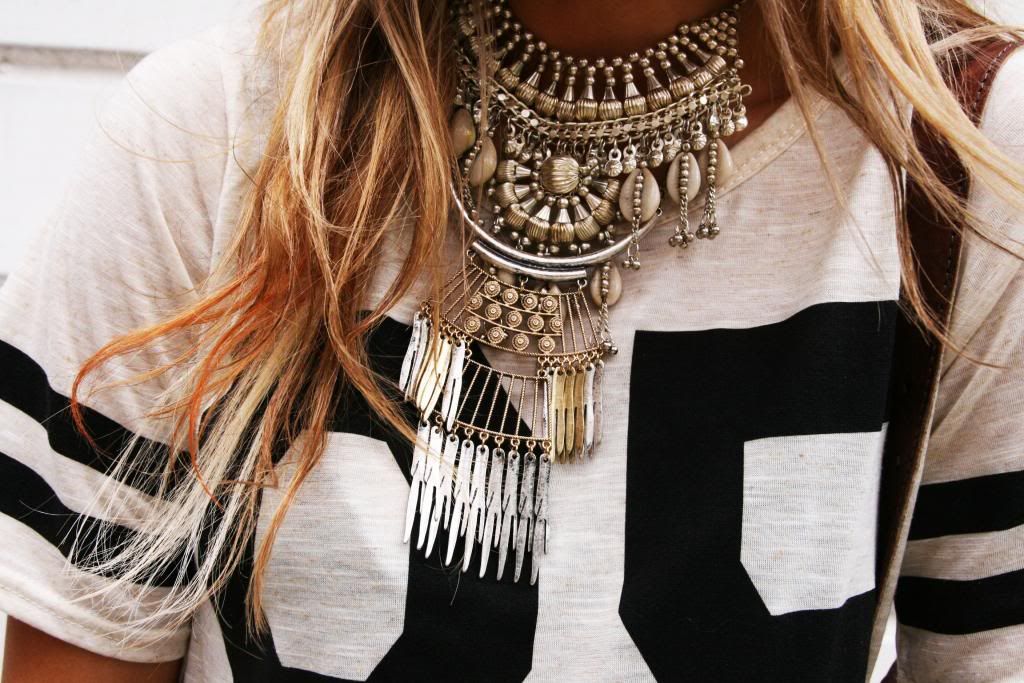 (T shirt c/o pop couture, shell necklace Ebay, tribal necklace c/o Pop couture, jeans from Korea, shoes c/o linzi shoes, backpack from Morocco)
OK so here's what happened.... I went to China, my camera broke, my SD card got wiped and then I got ill (get out your tiny violins people, this is one serious sob story) but basically that's why I've been MIA for just over a month. But Ive got loads to show and tell you guys and my camera is now fully functional.
This is just a quick outfit post to show you guys a few things I've been wearing at the moment in these bizarre sunny/not sunny/bit cold/slightly raining weather conditions that Manchester seems to be experiencing . The shoes from Linzi shoes are pretty much the sexiest thing ever. They're an amazing version of the ZARA sandals that every lady and her dog is rocking but come in a rainbow of colours and have a cheaper prize tag. I went for red to brighten up my predominantly black wardrobe of doom. Check the badass collection
HERE
.
In other news, Im totally late on these varsity tees but I fell in love with this oatmeal coloured version from Pop Couture and love wearing it with piled on necklaces... and a fluffy hat, DUH. The shell necklace was an Ebay find and the second is also from Pop couture. Get yours
HERE
.
Well that's all my little fingers have time to type today, I'll probably blog loads over the next week just to make up for lost time!
You know the deal, keep it real.
Lots of love
Penny xo