DAY
NIGHT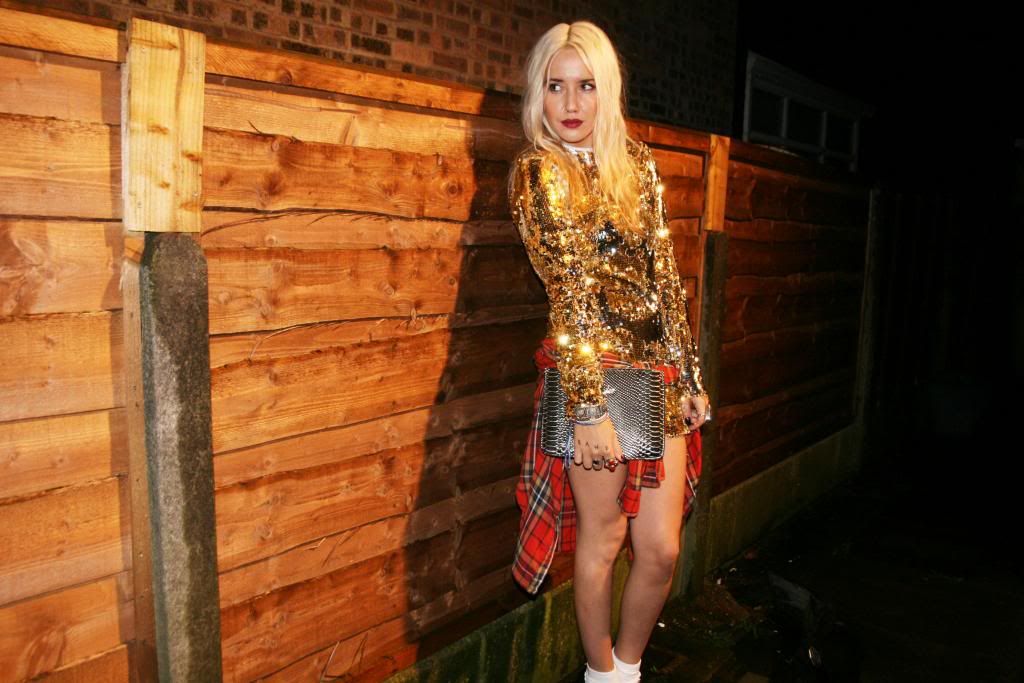 DAY:
Coat from Korea, t shirt vintage, hat ebay with vintage broaches, jeans
Boohoo.com
, rings assorted, clutch and shoes
Kandee Shoes
NIGHT:
Sequin dress Jones+Jones socks Topshop, check shirt Topshop, clutch and shoes
Kandee Shoes
Hey everyone! Well once again sorry about the huge delay in posts. There's a few reasons for this, I had my mammoth trip to Asia and then a short trip to Paris the week after... I also had my 25th Birthday last week, an event that went totally uncelebrated and that's how I like it as I'm now officially old (take out your tiny violins and play for me) My Brother did however get me balloons which made me feel a little less old and I also got a furby, his name is Steven. Because of this I've also had some kind of quarter life crisis where I feel a lot of things in my life will change.... Maybe I'll go all out and get a motorbike and shave my head. Thoughts?
Anyways..... less of the moaning and back to the actual point of this post, whilst I was away, the guys at Kandee Shoes got in contact with an exciting project where a selection of bloggers are given a pair of shoes and bag from their collection. Each blogger is assigned a different colour, I got black which I was pretty happy with as I tend to feel a bit like a barbie when I wear coloured shoes with my bright white hair!
Because the shoes are quite high (and I know that's pretty daunting for some people... not me, the higher the heel, the better as long as my ankles can bare it) I decided to do two outfits one for the day time and one for night as it bothers me that people think sky high heels aren't appropriate in the day. I also decided to celebrate my Birthday a little in the style of Liza Minnelli and threw on the shiniest sequin dress I could find for the perfect night time look. Anyways I hope you guys like the outfits and hopefully if I win, you guys will get a nice little treat too! Kandee shoes also have a flash sale on today where all of their amazing bags and shoes are FIFTY percent off..... and because after that news, I'm guessing most people will stop reading and head over to the Kandee website, I shall end my ramblings here.
Lots of Love,
Penny
P.s Im so excited about Christmas that I think my head might fall off.