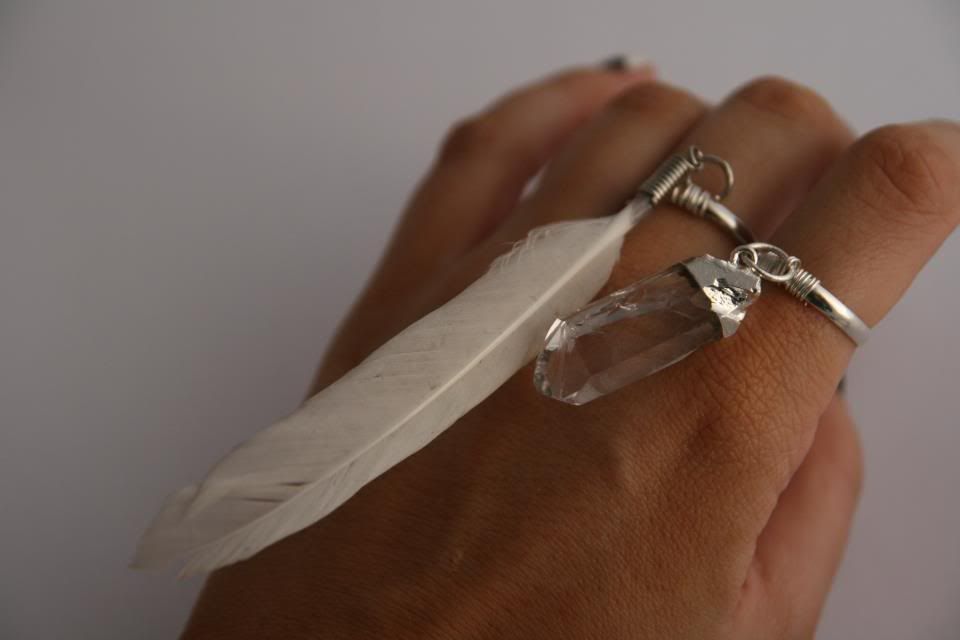 (White ASTRAEA feather ring giveaway. ring made and designed by me)
Ok, so as some of you may or may not know, I'm curently in the process of setting up my own online store selling my jewellery designs...... it's taking a little longer than expected so because of this, I thought I'd celebrate with you guys by holding my first ever giveaway (yay for you!) Basically follow the very simple instructions and you could be the proud owner of the ASTRAEA white feather ring. Below is what you have to do.
1. Like the ASTRAEA jewellery page
HERE
2. Follow me on Twitter
HERE
3. Follow me on google friends at the bottom of my blog page.
4. Leave your name and email address.
ENTRIES CLOSE FRIDAY AT 6PM UK TIME
The winner will be picked at random... Good luck everyone!
xo